Projection Mapping — Darlin' 
BRIEF
Create a music video for a local/regional band intended for large-scale projection on the Flat Iron building in downtown Bellingham. The challenges will be to design with the the structure of the building in mind and to reflect the music of the band visually and conceptually. 
GOALS
My primary goal in this project was to push myself in an experimental direction and develop a full plot that reflected in a loose way. Most of my work is focused on problem solving, and so focusing on creative exploration was a new direction for me. While a fully developed plot wasn't necessary for the project I felt that it would add interest to viewers and bring out new meanings in the music itself. I also wanted to make a video that fit to the dimensions of the building it would be projected on, but could function equally well on a monitor.
MUSIC CHOICE
For this project I chose the song Darlin' by The Katie Grey, a local Bellingham artist. Of all the songs I listened to it sparked the most inspiration in me and had the best lyrics, in my eyes, for building a story around. The song is sweet and slightly haunting, the tune of one person singing to another in hopes of bringing them comfort and reassurance.
BRAINSTORM
In my brainstorm process I completed a free write, word lists and opposing word lists, mind maps, and a dos and don'ts list. By starting with a free write, I was able to let my thoughts wander to places they normally wouldn't go, and come up with concepts that were whimsical and experimental in nature. I also applied my own feelings attached to the song, and what it reminded me of in my own life. After going through this process I knew I wanted to play with imagery of space and plants, representing loneliness and personal growth. I decided the main characters would have a semi-ambiguous but strong relationship, and would be whimsical enough in form to be blank canvases for the viewers to project onto.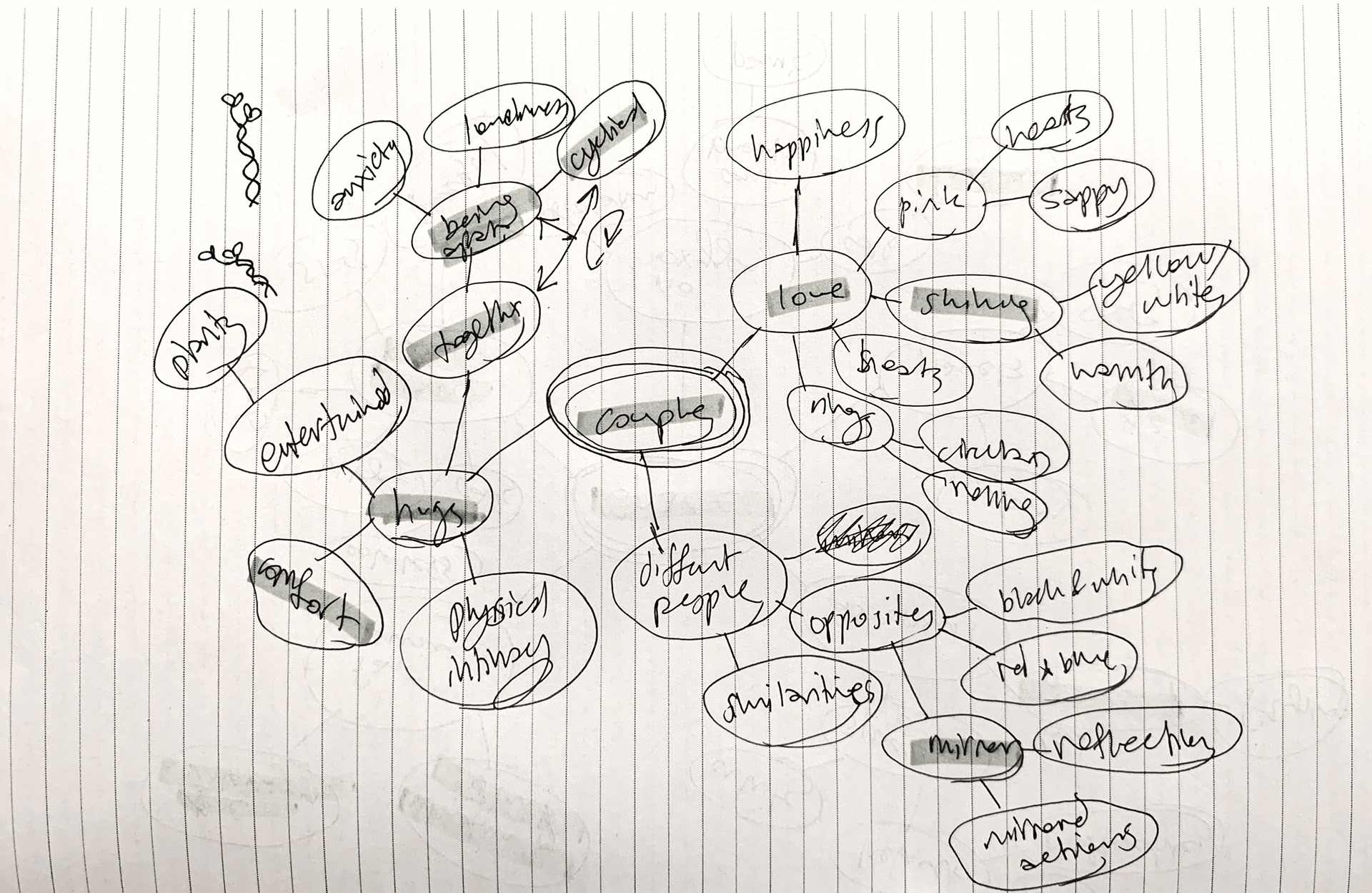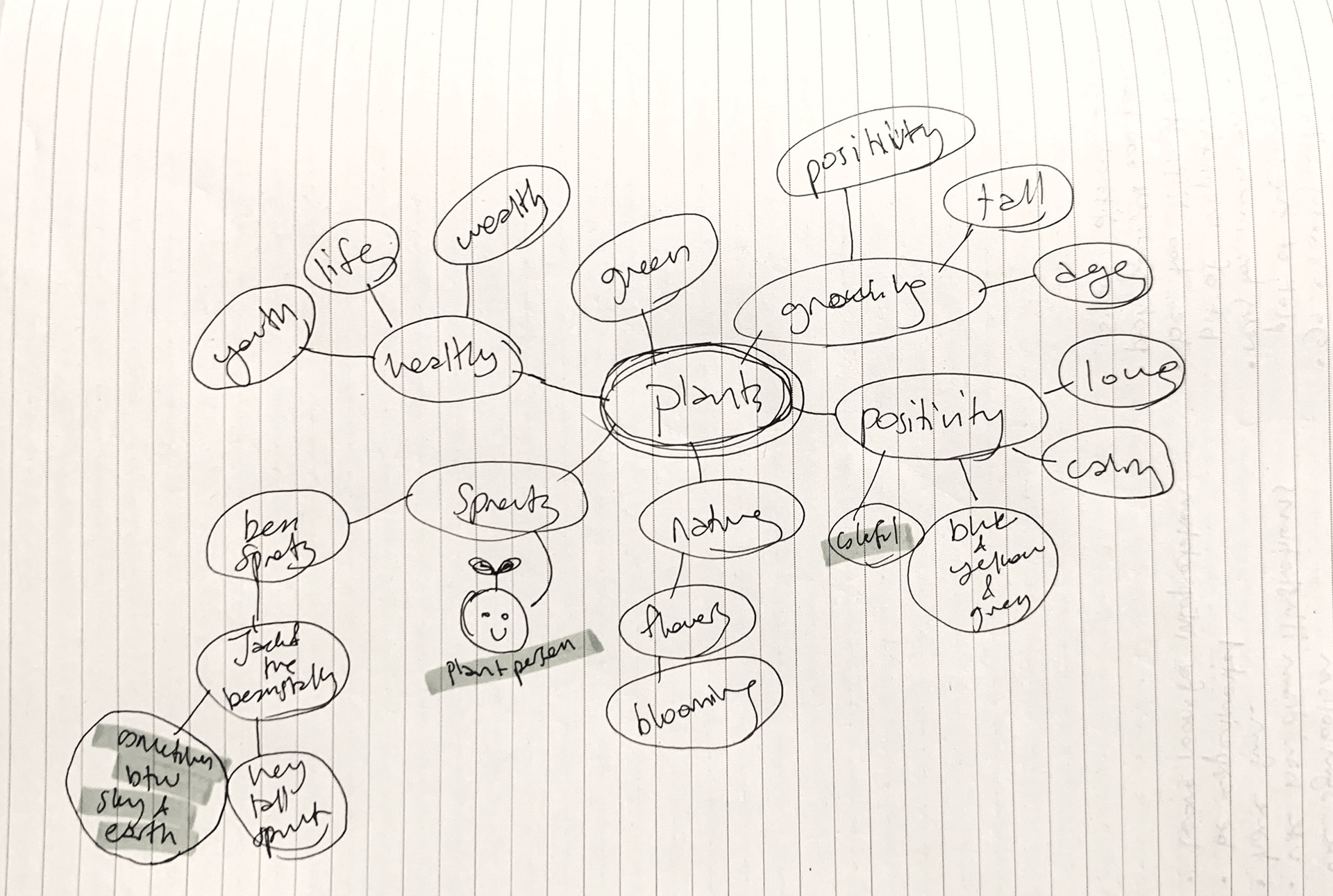 INSPIRATION
Finding inspiration for this project proved rather difficult as I found many illustration styles I enjoyed but oftentimes in static form rather than animation. I watched dozens of animated music videos and studied character designs and style, trying to find a style for myself that was both unique and feasible given the timeframe and relative lack of experience in hand-drawn animation. In the end I didn't have a single greatest influence in my inspiration, and while it took a for me to nail down my visual style, I was excited to be producing something unique.
VISUAL IDEATION
Below are some of my later visual explorations for my character designs. The drawing in the middle is from a slightly different direction I ended up not pursing, featuring two aliens living on a tiny planet reminiscent of The Little Prince.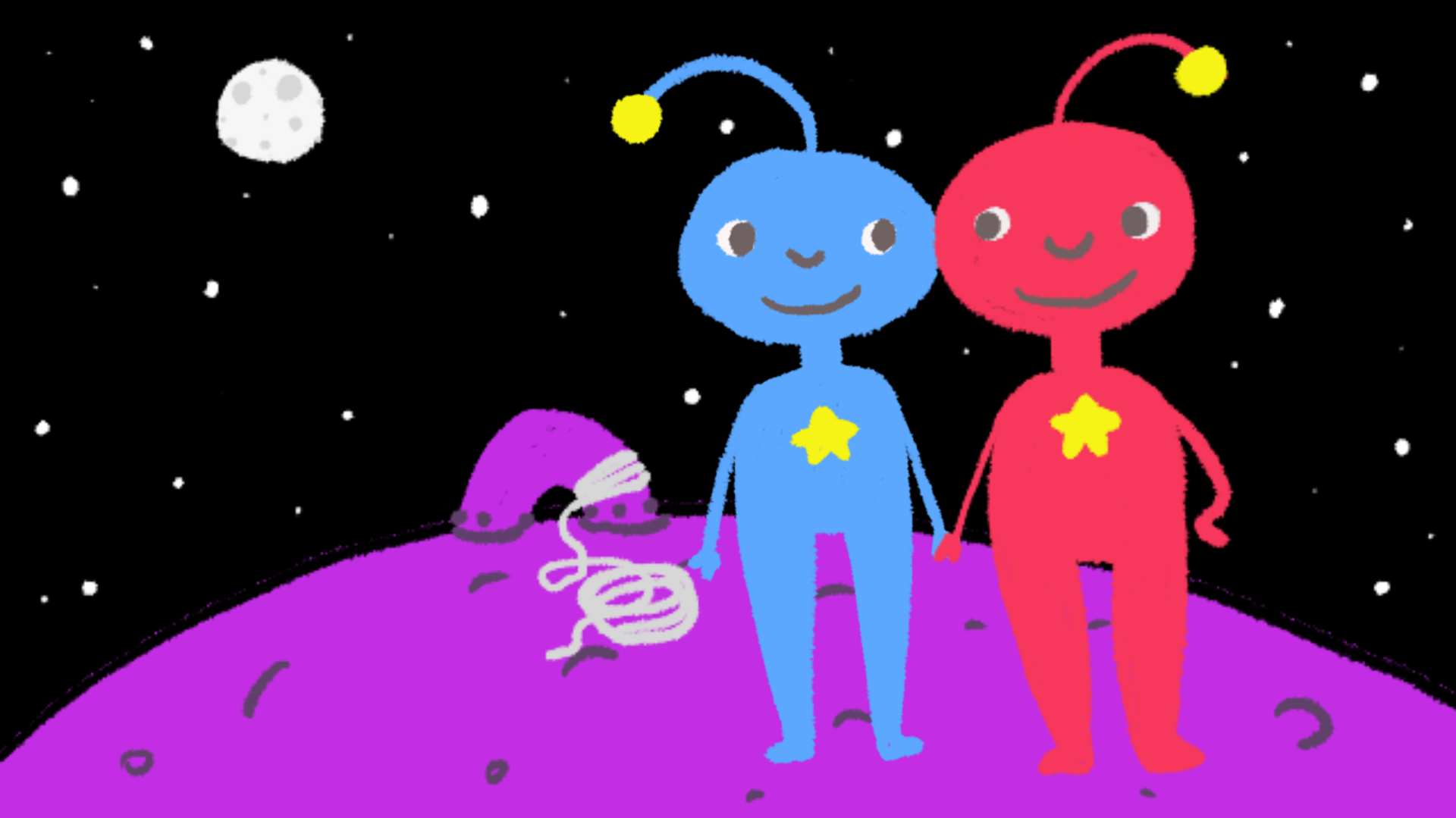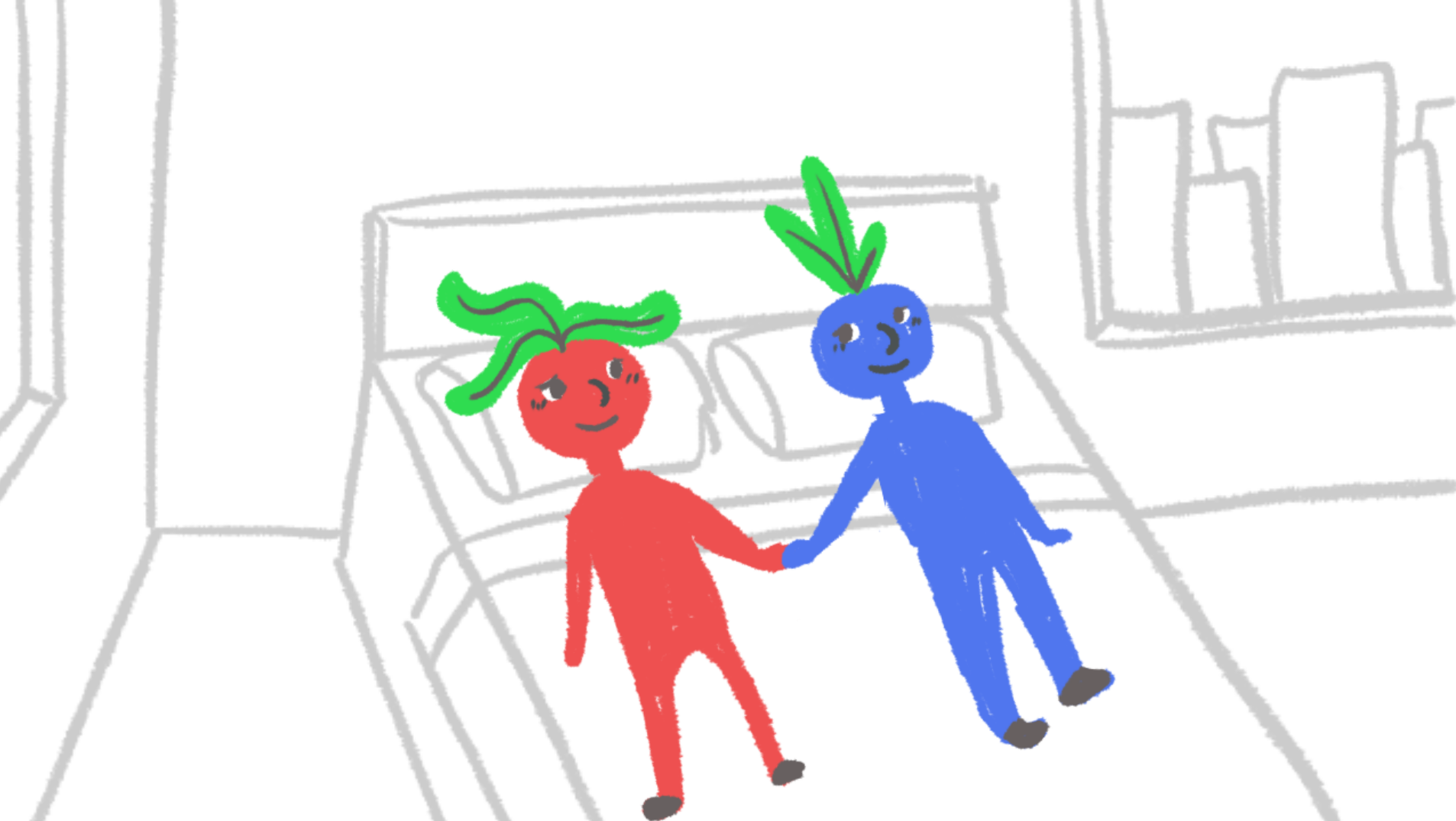 FINAL STORYBOARDS
I made four different storyboards throughout this process and the last one was by far the messiest, and the most in-depth. This storyboard was key for me, as the messiness of it allowed me to explore the different ways the animation could progress in somewhat of a flow state. Although the final product wasn't identical to this storyboard and a few scenes got switched out, it gave me a solid starting place for the actual animation.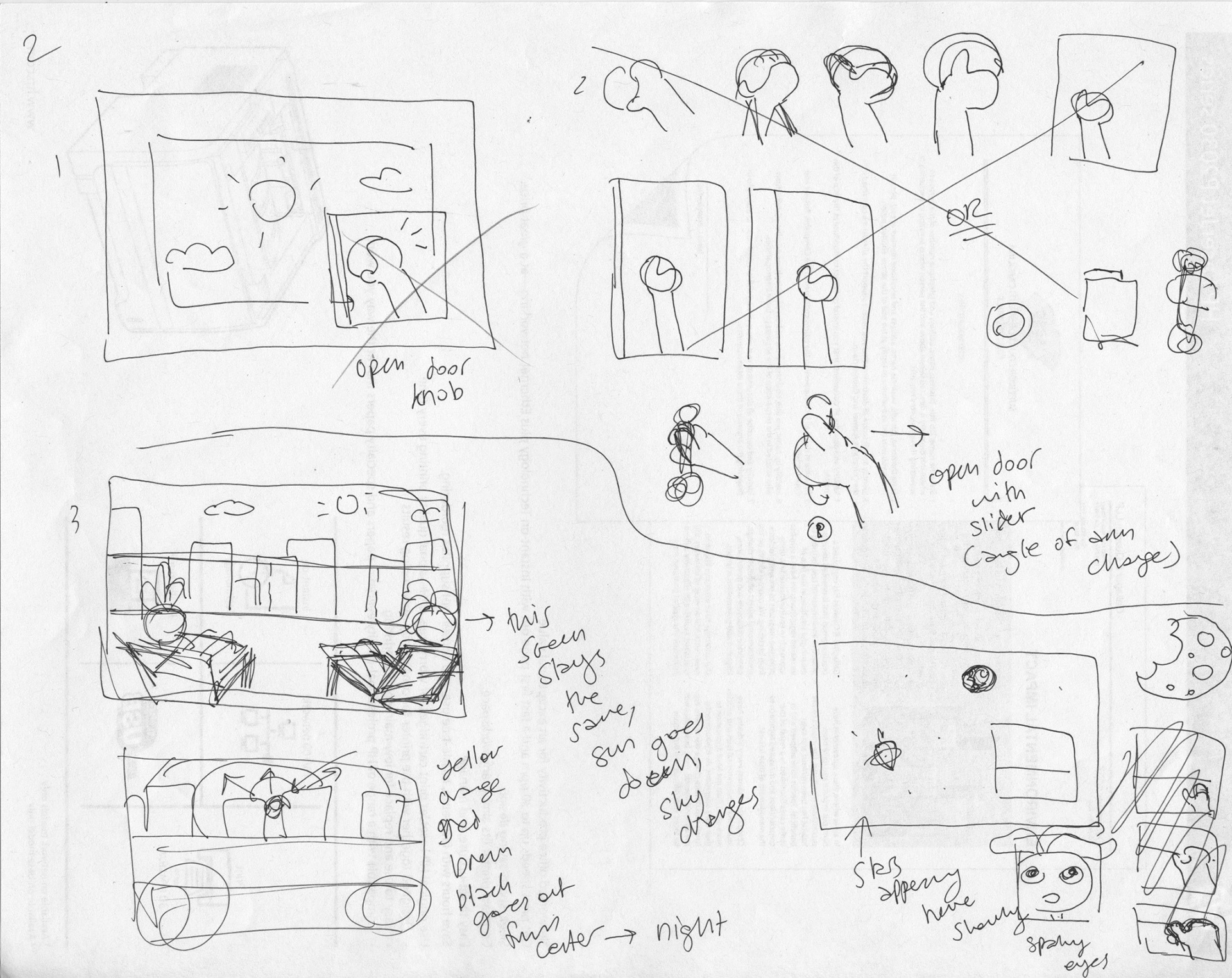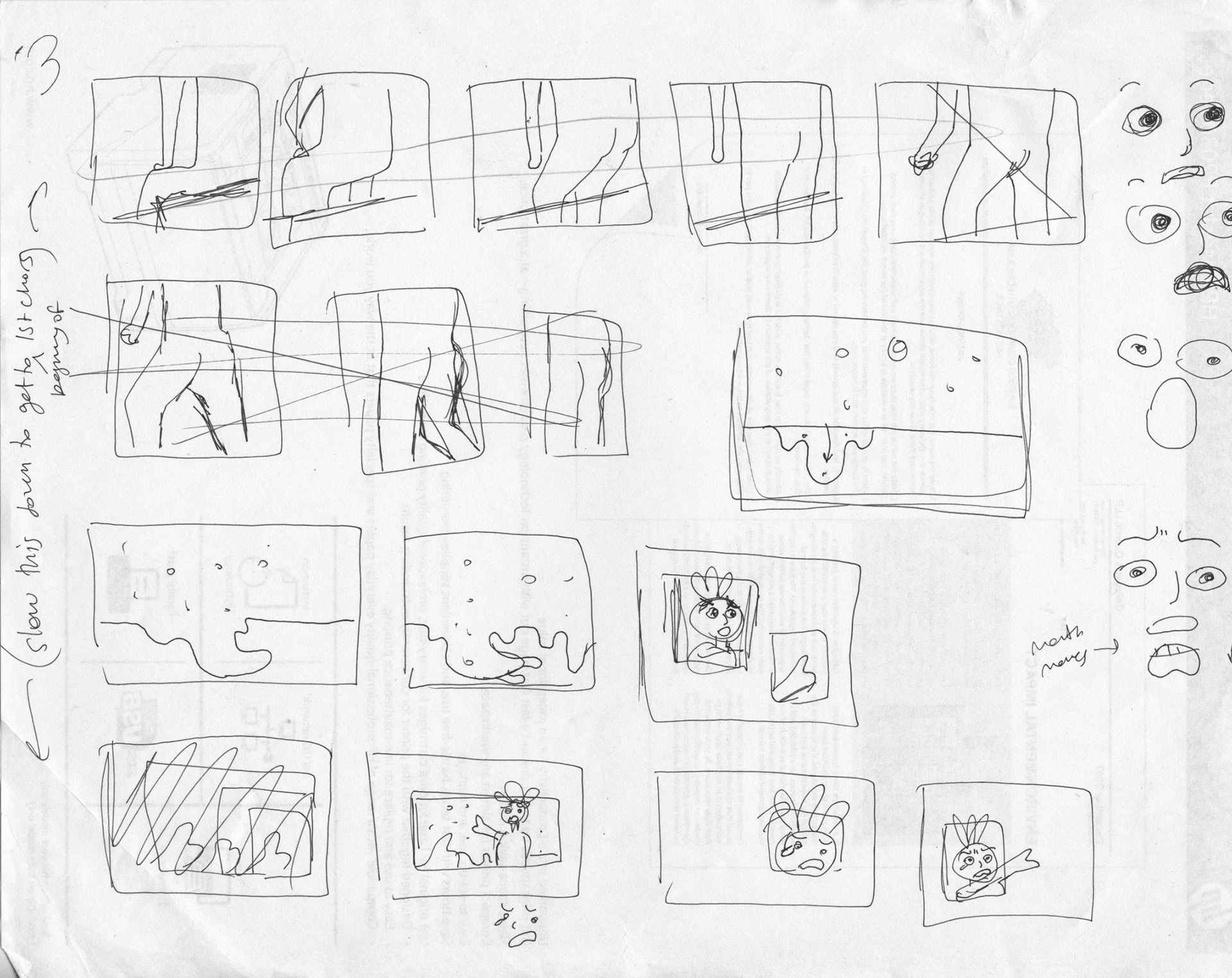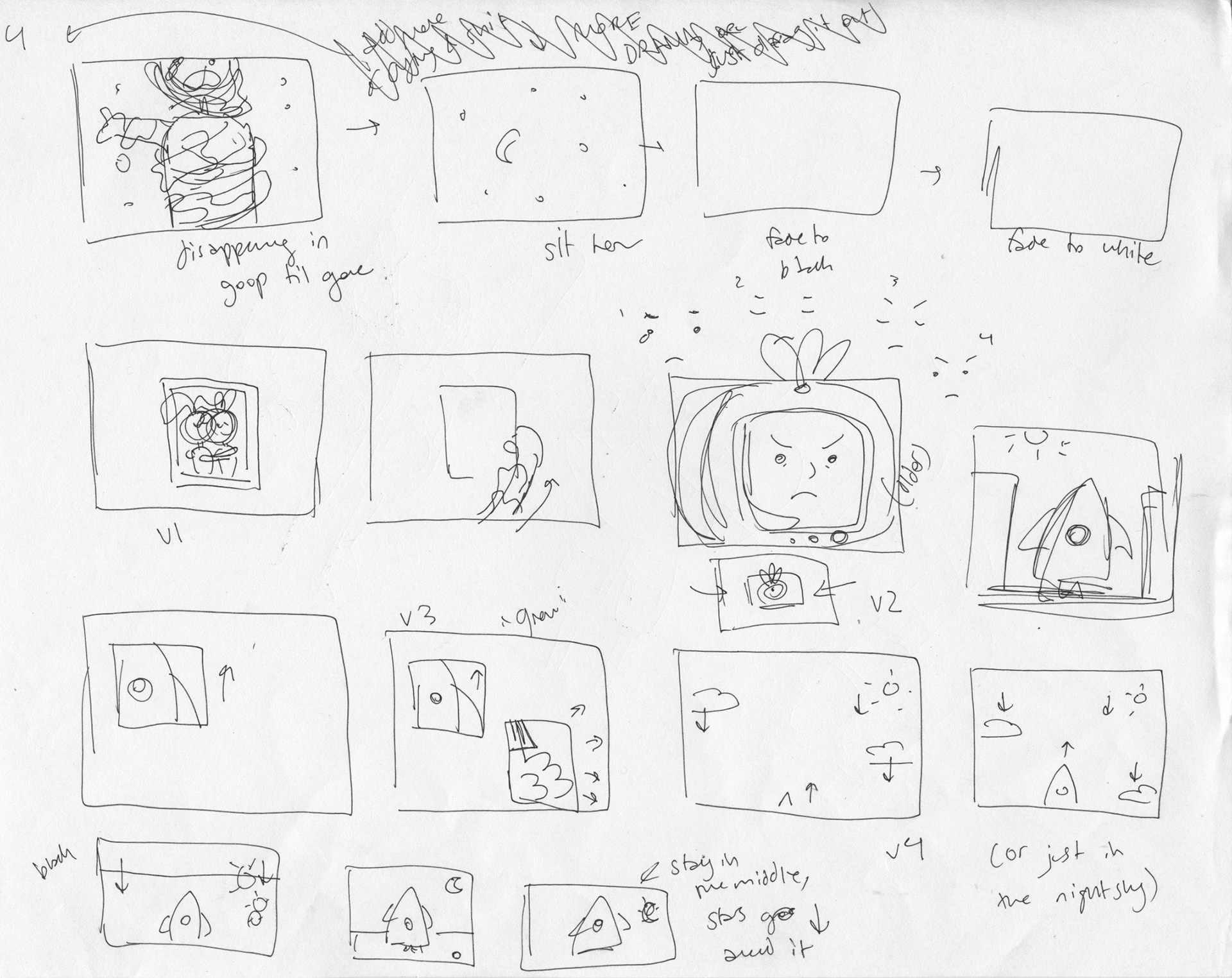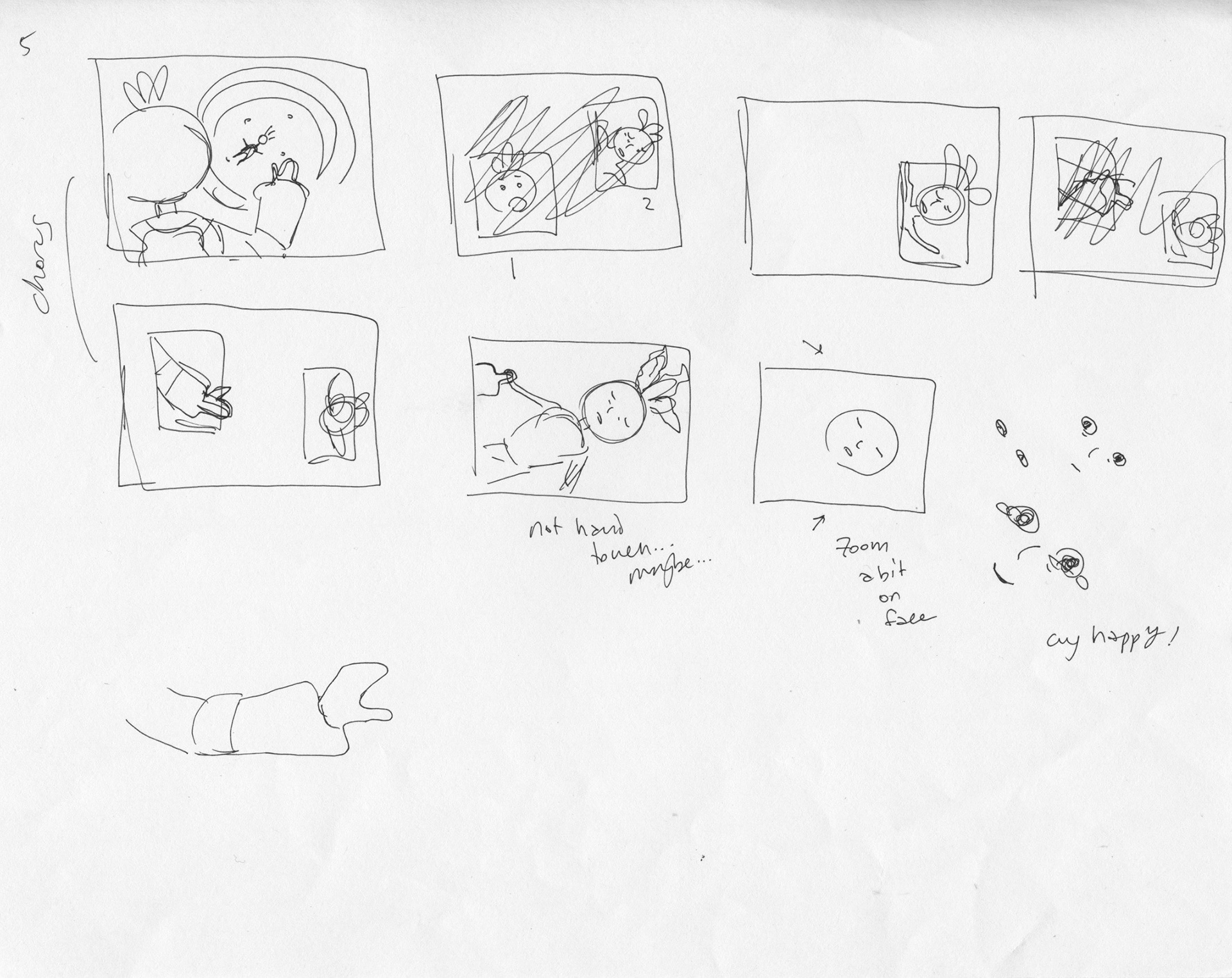 FINAL VIDEO
Below is my final animated music video, without the layout of the building behind it. The animation was done entirely in the ipad app Rough Animator, hand-drawn with 12 frames per second. 
The final plot line follows a smitten couple going about their day as usual, basking in each others presence, until tragedy strikes. In a traumatic event, one of them is swept away into the night sky, and is seemingly gone without hope of retrieval. As the second half of the song starts, we see the remaining character, now older and dressed for space travel, looking at a photo and reminiscing about their lost love. Filled with determination, they take off for the stars and travel until they find their missing loved one, floating frozen in space. In the final scene the two characters are reunited, floating amongst the stars, and share a tear-full embrace.
LIVE PROJECTION MAPPING
This video shows the live projection of Darlin' on Bellingham's Faithlife building, shown during the November 1st Bellingham Art Walk. When creating my animation I made sure that the 'comic boxes' the animation occurred lined up exactly with where the window boxes of the building would be. However, before the night of the live projection, the old blinds on the windows were switched out for blackout curtains, changing the viewing dramatically.